...but it's got spaceship battles, giant Godzilla-like women, and some guy who looks like Joey Butafucco's ugly brother. In other words, it's only THE GREATEST MOVIE IN THE HISTORY OF MAN-FUCKING-KIND!!!!!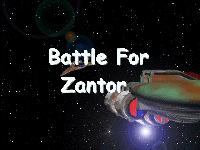 Click it, then gaze in wonder...
***UPDATE:
I did a Google on Gary Pranzo and found out that he runs
a production company
that specializes in fetish films about giant women. I'm kind of naive about fetishes, but I think this might be the best one ever.
Anyway, I linked to the trailer on his site so I could free up my meager web resources for more important things, like that gay slash Star Trek furry fan fiction I've been working on... NOW WITH GIANT UHURA!